Business expansion during the period of rapid economic growth
1963
Received the Deming Prize.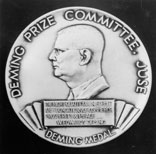 Deming Medal
1969
Launched Bleomycin (anti-cancer drug).
Started production of epoxy resins.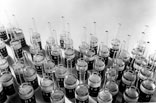 Bleomycin Injection
1970
Established a joint venture Kayaku Nooly Co., Ltd. (later changed to Kayaku Akzo) with Dutch Akzo Co., Ltd.
Founded Nissho Kayaku Co., Ltd. as a joint venture with Showa Denko Co., Ltd. with aim of manufacturing acrylic esters.
1971
Established the Resins division.
Completed the Takasaki plant and commenced manufacture of pharmaceuticals.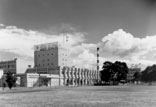 Pharmaceutical division in the Takasaki Plant