KAYAKU spirit
"Continuously providing society with the best products through ceaseless progress and the combined forces of our consciences." is the Nippon Kayaku Group's KAYAKU spirit.
For the Nippon Kayaku Group, CSR-based management means aiming to realize the KAYAKU spirit and being a "good and strong company" to fulfill our social, economic and environmental responsibility.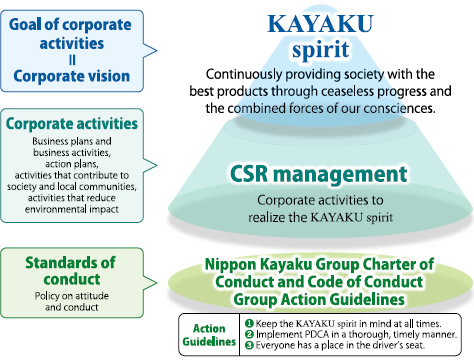 We fulfill our social responsibilities as part of our corporate efforts to realize the KAYAKU spirit. These efforts are based on the standards of conduct articulated in the Group Action Guidelines and in the Nippon Kayaku Group Charter of Conduct and Code of Conduct.